Posted by A Gluten-Free Guide on August 31st, 2014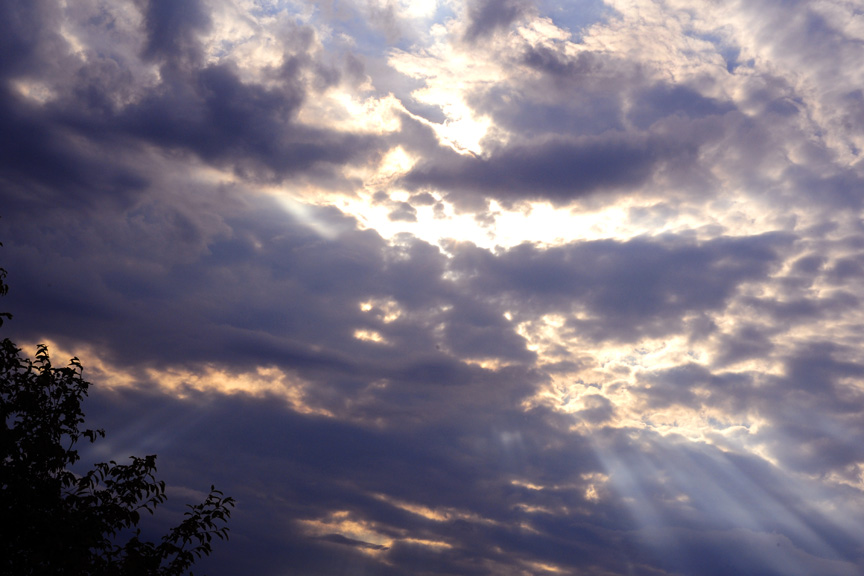 When I first started blogging it felt necessary.  I was providing a service and helping those who felt as frustrated as I did trying to find tasty gluten-free food replacements, safe gluten-free restaurants and delicious gluten-free recipes.  Over the last few years my life got busier (I started a gluten-free ice cream company), and eating gluten-free just became generally easier.  More people know what gluten-free is – no one looks at me like I have two heads anymore when I say that I can't eat gluten.  The number of great gluten-free products has vastly increased.  Now, as long as you follow some basic guidelines, eating out isn't nearly as difficult (especially in NYC).  As a result, blogging moved very low on my list of priorities.
I was reminded of how confusing, frustrating, exasperating and defeating it can be to switch from eating "normally" to eating strictly gluten-free this week as my younger sister Alexx was diagnosed with Celiac.  As I've been answering questions and giving tips, my original confusion and feelings from my diagnosis have come rushing back to me.  And I started to miss blogging! I can't make any promises but I hope to feel up for more posts.  With budget constraints and my boyfriend moving in with me I've been doing A LOT of cooking at home.  Hopefully I'll be able to share more of the simple (but awesome) creations I've been cooking up recently.
Posted by A Gluten-Free Guide on June 25th, 2012
BaconFest came and went last year without even a post from me. Such delinquency I hope to remedy by providing you with the recipe for one of the winning dishes. People really stepped up their game this time. Dishes like bacon-wrapped dates stuffed with blue cheese and almonds that had people swooning in years past, barely made any waves because there were so many other amazing and interesting foods on hand.
These cheese puffs tied for first place with some Luca & Bosco Ice Cream creations (a venture I already mentioned here). Since I can't share our ice cream recipes, these cheese puffs will have to do…
Gluten-Free Salt-and-Pepper Cheese Puffs Recipe (with Bacon) from Andrea DiCastro
1/2 cup (1/4 lb.) butter, cut into chunks
1 1/2 cups Cup4Cup Gluten Free Flour Mix
6 large eggs, beaten to blend
1 1/4 cups shredded sharp cheddar cheese (Use very good sharp cheddar)
1 1/2 teaspoons fresh-ground pepper
1/2 lb Thick Cut Bacon (Smoked Maple or Pepper flavored)
Coarse sea salt (Maldon is very good)
Fry bacon; crispy. Pap dry to remove bacon grease. Crumble bacon into small/medium pieces.
In a 3- to 4-quart pan over high heat, bring 1 1/2 cups water and the butter to a full rolling boil. Remove from heat, add flour all at once, and stir until mixture is a smooth, thick paste with no lumps. Add a quarter of the beaten eggs at a time, stirring vigorously after each addition until dough is no longer slippery. Stir in cheese, pepper half of the bacon.
Drop dough on sheets in slightly rounded tablespoon-size portions (approximately 50 mounds) on two cooking parchment-lined or buttered 12- by 15-inch baking sheets. (Alternatively, spoon dough into a large pastry bag fitted with a plain 1/2-inch round tip. Pipe in 50 equal mounds) Add a small piece of bacon on top of each mound and sprinkle with coarse sea salt.
Bake in a 400° regular or convection oven until dry and well browned, about 30 minutes. Serve warm.
Cooking Notes:
– When stirring the mixture, use a strong spoon as the dough gets very stiff. (I have broken spoons making this)
– You can make these ahead of time and freeze. For serving, unthaw and then warm up in oven at
350° for 5 minutes
– For larger parties, a double batch is needed but out of experience make 2 single batches as the mixture gets unruly to mix correctly
Posted by A Gluten-Free Guide on March 12th, 2012
Hello dear readers. I haven't forgotten about you. I have been working on a very exciting ice cream project. My business partner and I are launching a new ice cream brand called "Luca and Bosco" (named after our adorable puppies). Why is that relevant to you? Because everything we make is going to be gluten-free – the ice cream, the cones, the toppings, the cookies and even little ice cream cone shaped dog biscuits will be made completely gluten-free. This weekend I made a chocolate and beer ice cream using Bard's Tale gluten-free beer for St. Patrick's Day. My business partner isn't gluten-free but has been an incredible friend making sure that I can eat everything we make. She even dedicated her waffle cone iron to being gluten-free to make sure it didn't become 'contaminated.'

We've been working on it since October and went to Ice Cream University in January at Penn State to learn all about the science of ice cream (and yes, we were sporting sexy hairnets a good portion of the time). Right now, we're looking for commercial kitchen space and trying to raise money for a portable freezer cart and blast freezer all while working our demanding day jobs. We can use all the help we can get. If you live in the NYC area you can get ice cream as a reward for donating, but we will also ship cookies and toppings to those of you living outside of NYC. I hate asking for donations, but since neither of us can afford it on our own, we're hoping that a little bit of help from a lot of people will get us there! Indiegogo is a great way to help dreams get off the ground.
In the meantime, I'd like to share with you some of the things I've figured out in experimenting with gluten-free waffle cone recipes and give you one to play with. I've used three different base recipes and many combinations of gluten-free flours and this is the sturdiest with the best flavor yet. Many of them will make a delicious 'waffle cone topping' but won't be sturdy enough to function as a cone or, my favorite, a waffle cone bowl. If you stray from the recipe below, one thing to keep in mind with adapting another recipe is that in general you will need to add a touch more gluten-free flour mix or a little extra egg white to a traditional, "glutenous" recipe, but this is what has worked best for me so far.  I promise to update it if I make any improvements.
Gluten-Free Waffle Cone Recipe (adapted from Chef's Choice)
Ingredients:
1 whole large egg, room temperature
2 egg whites, room temperature
¼ teaspoon salt
½ cup granulated sugar
¾ cup gluten-free flour mix – I used Cup4Cup, Pamela's mix did NOT work for this recipe due to the extra fat content from the nut flour
2 Tablespoons butter, melted and cooled
Directions:
Preheat your waffle cone machine (I've been working with this model at home). Beat the egg, egg whites and salt in a small bowl with a fork. Add the sugar and beat until the sugar is incorporated and the egg has lightened in color slightly, about 1 minute. Gradually add flour, ¼ cup at a time and beat until all lumps are gone. Add the melted butter and stir until well blended. Spoon one heaping tablespoon into the center of the iron and gently close the top to bake. Firmly close the top of the iron after baking for a 15-30 seconds. I found if I pressed down firmly to start the cones would become too thin and breakable. Bake for 60-90 seconds according to your color and doneness preference. If you don't bake long enough they won't be crispy but if you go too long they will burn or crumble apart too easily. It will take a few tries for you to work it out on your machine and the exact amount of batter will take a couple tries as well.
Quickly remove the cone from the iron and move it onto a clean dishtowel or cloth. Use that to help you roll the cone (your waffle cone iron should come with a mold) or place it over a small upside down bowl to shape it into a waffle cone bowl (my favorite!!!)
Even once you have figured out the recipe/technique, they will still be fragile – but that won't diminish their flavor and can still be used as an exceedingly excellent ice cream topping.
Let me know if you have any questions and please take a minute to check out our campaign on Indiegogo.
Happy almost spring!
Posted by A Gluten-Free Guide on August 18th, 2011
After interrupting my Chicago write-ups to relate the magical tale of my El Bulli experience, we return to our Midwest eating adventure with the main course – Alinea. Currently ranked the top restaurant in the United States by Restaurant Magazine, Alinea had some high expectations to live up to. Did it? Yes and No.
In 'preparation' for our trip to Chicago, I read "Life, on the Line" by Alinea's Chef Grant Achatz and his business partner Nick Kokonas. A recommended read that grabs your interest, maintains it throughout and concomitantly creates great expectations about eating at Alinea.
With this history, I entered Alinea, ready to be awed. Well, the food and creativity of the dishes matched the hype, unfortunately the service and ambiance crashed and burned. It was a sweltering hot summer day and the room where we were seated was quite warm even though air conditioning is generally available in Chicago. Because men are required to wear a suit jacket, my friend was sweating throughout the entire meal. His jacket served as a portable sauna in Alinea.
You might ask – well, why didn't he just take it off? He would have loved to, but when he inquired about removing it, he was told that Alinea preferred he leave it on. They like hot customers apparently.  A couple of the servers were actively condescending, leaving one with the feeling that we were a nuisance to them. Only one Alinea employee possessed the enthusiasm for food and attentive service we so enjoyed at Grant Achatz's Next Restaurant and The Aviary Cocktail Bar.
On a more positive note, there was the food. Good photos eluded me owing to the interior lighting, so I will paint a word picture of the visually delectable English Peas trifecta. A three level serving plate launched with a warm preparation of peas, transitioning to a room temperature meringue with a cold sorbet and apples as the finale. The variance in texture, flavor and temperature garnered it the award for most memorable dish and the one I continue to yearn for.
The artistic creativity of the food lingers in one's mind as a continuing reminder of the artist's touch. My first experience with scissors as a utensil, and cutting the greens for my own garden salad was novel, fun and exciting.
Later in the meal we used pasta (or rice paper) flags to create our own short rib ravioli.
One dish made our eyes and mouth dance a jig of joy as its richness and decadence generated visual and sensory fireworks. "Hot Potato, Cold Potato" was its name – just imagine pure deliciousness served with black truffle and butter.
The first iteration of Next Restaurant focused on Paris, 1906. While we didn't get to experience that menu, they served a course from the cookbook that inspired the menu at Next. A small piece of lamb with asparagus, potato (and a piece of gluten-free toast for me), certainly made early 20th century cuisine appealing.
We were transported to the turn of the century and it wasn't even midnight, though we were hardly dressed for the occasion. (Apologies to fans of Midnight in Paris)
The black truffle explosion, one of the most famous and long standing courses on the constantly changing menu, truly was a bite of remarkable flavor.
Wild mushrooms with pine, sumac and ramps – yes, please. But I was even more impressed with this course a week after eating it when I started processing the photos. Look at how similar it looks to our chocolate dessert course.
Our palate cleanser was a "Yuzu Snow Cone." We were warned to only use our spoon, as a brush against our tongue could result in something reminiscent of A Christmas Story. (though of course we had to try it…)
Our sweet courses started with a strawberry, jasmine, basil, balsamic, burrata, and almond marshmallow dessert. That was just for starters!
The second sweet course was the fanciest and most scrumptious jello ever to cross my lips. Lemongrass, dragonfruit, cilantro and cucumber were all suspended in a test tube like container adding to the sense of experiment .
The final course was the chocolate plate which included pickled blueberry, honey, peanuts and crème brulee! Ahh, sweet memories.
Chicago proved to be a city of culinary wonder and it certainly is on our list for future explorations.
Posted by A Gluten-Free Guide on August 3rd, 2011
Touted as the world's best restaurant, El Bulli, located in Roses, Spain, shuttered its doors on Sunday. It was indisputably, the toughest reservation to obtain at any restaurant, with over a million requests for tables each year. International renown surrounding El Bulli is such that even the media coverage on it is getting media coverage – see the mocking and derision from the NYTimes, The UK Guardian, and from Salon.com.
Well, I'm afraid I am going to add to the plethora of blog coverage and write ups.
Why write about a shuttered restaurant? It's about recollections of a dining experience so extraordinary as to be dreamlike in character. Yet, it was real and this is my personal journal entry about one of the most magical dining experience of my life.
My fellow food adventurer, Gareth and I decided to plan a trip to Spain last year – this meant targeting restaurants as a central planning component. We talked (err, IM'd) about El Bulli, though neither of us entertained serious expectations of actually dining there. But we are dreamers, so we entered the reservation lottery (for the third year in a row), but our trip planning proceeded.  Traveling during American Thanksgiving we made reservations to visit wineries and restaurants in Penedes, south of Barcelona, and up in Girona, north of Barcelona.
Our travel plans incorporated two free days to insure the ability to give us some flexibility in our final itinerary.  Before departure, our respective email inboxes registered with emails from El Bulli confirming that we were in the majority of those who would NOT be granted mythical dining experience. To soften the rejection, the El Bulli email informed us that we could check back in the event of any cancellations they might get, closer to the date. As the month approached, we both sent requests for reservations in the event of cancellations and "Senor No" (as the reservationist is called)  informed us in the nicest possible way that we were not to be among the lucky few.  I even asked my father, who speaks Spanish fluently, to send an email on our behalf requesting a reservation, thinking that perhaps a letter from a Spanish speaking father in California on behalf of a food-loving daughter in New York, planning a trip to Spain would be the trick. Nope, that ploy didn't work either. Though it was a very nice email, thanks for trying, Dad.
Disappointed that El Bulli was not part of our itinerary, we maintained much excitement about the variety of plans we did have for our trip to Spain that week in November, and the amount of Spanish jamon we planned on eating.  Our general enthusiasm hit a little snag when we checked into our less than desirable hotel in Penedes. We usually look for deals on hotels to conserve money for food, but this was bad even for us – our room over looked a trash heap and there were stains on our sheets and towels ewww.  We decided to leave after only one night and head to Girona a day early.
The wineries offered very appealing tours and general excitement and appreciative manner resulted in the owner of one of the wineries giving us a private tour. This was totally cool, fascinating and unexpectedly fortuitous!
Our new best friend was chatting with us about various restaurants when we shared our "losing attempts" to snare a seat at El Bulli. A devilish smile alighted on our friend's face as he suggested that he would share with us an email of his friend who is well-connected at El Bulli. Incredulous, we scooped up the email. The next day, our new contact not only got us a seating at El Bulli, but he even apologized that he could only get us into lunch! To add to this amazing turn of events, he asked if we had any allergies, which was music to my gluten-free ears.
At the appointed hour, we arrived at the restaurant and Gareth forced me to take a photo in front of the El Bulli sign, which I initially resisted, but now I thank Gareth for his foresight. We were not alone, and soon a line began to form behind us of people ready for their own photo op. As we crossed the threshold into this oft-dreamed-of food heaven, the maitre d' greeted us and immediately sent us on a tour of the most impressive kitchen I have ever seen.
Then we were afforded the ultimate photo op as the maitre d' introduced us to Chef Ferran Adria himself. Life can be wonderful.
We were then seated at our table, giggling with awe that we were actually there. We quickly regained our composure as the server approached and immediately showered us with a level of service and attentiveness that escapes my ability to describe in words. Sometimes hype is just that – hype, and reality can never match the unrealistic expectations generated by the hype.
At El Bulli, Gareth and I both found the atmosphere and exquisite experience of this culinary palace unmatchable. So what about the food? What did we actually eat?
They started service with three cocktails. A frozen strawberry bellini:
Then a warm capi-mojito:
Followed by an almond-fizz with amarena-LYO:
The cocktails were followed by an individual grapefruit and seaweed "ravioli"
It was then we were served the dish I most wish I could experience again. A frozen gorgonzola cheese dome, topped with fresh nutmeg. The way the dome quickly transformed from cold and solid to warm and melting in our hands and on our tongues with layers of flavor coating our mouths, I would fly back to Spain just for that.
This was followed with a completely different texture, in the form of an olive oil crisp:
And a sweeter bite of hazelnut raspberries:
Back to olive oil with a "bread stick" (made without a speck of flour):
Then a coconut sponge:
I was given beetroot and yogurt "profiteroles" (a type of meringue):
While Gareth was served a gluten-ous shrimp tortilla:
We both received the ham and ginger canapes:
And one of Gareth's favorites, soy matches with yuzu and miso (the flavor in the matches so concentrated in such a small delivery device)
The only bite that fell flat for us, boiled shrimp, really that's all it was, a boiled shrimp:
Quails with carrot escabeche (we considered this our Thanksgiving "turkey"):
And pumpkin "sea urchin" to round out the Thanksgiving offerings:
The texture and flavor of the soy tiramisu inspires a sense memory so vivid, I can almost experience the mouthfeel when I think about it today:
Then came a dish of caviar cream and hazelnut caviar – sweet, savory, smooth and briny:
The cheese blini that accompanied Gareth's "truffle drap" were one of two times during the evening, I was thoroughly envious of his ability to conquer gluten:
While the truffles were delicious, the tomato carpaccio that came with mine, didn't exactly seem on par with blini oozing with melting cheese:
Luckily I was distracted by the parmesan porra – a spongey, cheese-flavored dish that looked like a meringue but tasted far from it. The expression on Gareth's face will tell you more than I could possibly explain with words:
Cold sea anemone with bernacles (I ate them and am still unsure what they are):
The sea anemones were then heated for a scallop with anemone risotto:
Oysters Gillardeau with black sand and bone marrow – this may be the closest to "food porn" we'll get here…
My envy was green once again, when Gareth was served a Oaxaca taco with a side of flavors including cilantro:
And I received roses artichoke – I mean I love artichokes, but the simple artichoke petals didn't shine compared to Gareth's taco…
But I quickly forgot my envy as we witnessed the presentation of endive en papillote with walnuts and 'slow motion caviar' (our waiter, coined that term, did I mention how much we loved him?)
Then a gazpacho and ajo blanco – I could eat 4 of those in a sitting if given another opportunity….
Next we received a satchel of cardamom to accompany our turtledove with blackberry risotto:
Hare bolognese with 'blood'
(don't worry, it wasn't actually a glass of blood, just a sauce that bore a striking resemblance)
The hare continued with a wild strawberry and hare soup:
And with that the savory course came to a close. A final mimetic chestnut to begin our transition to a sweeter spectrum:
A sweet cube topped with a sauce of black tea and lime:
And a final palate cleanser – a frozen "pond" with brown sugar and mint
The sweets began in earnest with mini donuts, which were actually ice cream ensconced in chocolate:
Another texture shift with Catalan pine nut candies:
And finally, floating profiteroles with gin-soup, frozen raspberries and the return of the cardamom satchel:
There wasn't a set wine pairing option at El Bulli, as the seemingly unlimited dishes defy a simple pairing. But at El Bulli, the superb wine takes a back seat to the celestial food. El Bulli's sommelier proffered periodic recommendations for particular wines over the course of the evening. To start, Gareth selected the cava, the classic Spanish sparking wine while I sampled sherry, having already reached my cava threshold after 5 days in Spain. The sommelier assisted our selections of a bottle of white, followed by a bottle of red and two glasses of dessert wine.
At the close of the meal, an exceptionally large box of exquisite chocolates and confections was presented to us, adding yet another chapter to this incredible real-life fairy tale. Four hours of dining, yes, the experience consumed that much time, resulted in a sense of camaraderie with our server and our sommelier, who, pointing to the box of chocolates, informed us that the only time they had ever seen anyone finish the entire box was a table of SIX German men.
Gareth doesn't speak German but he knows how to eat and I was his wingman on this chocolate trip, though he deserves the real credit for this final feat of chocolate consumption. The box of chocolates was empty when we left! Six German men were tied by Gareth and one New York girl.
I had to write about my lunch because the memory will stay with me as a reminder of the rich tapestry of life and what the world has to offer when you go for it and get a little lucky.
Here is a video from Chef Rene Redzepi, showing Chef Adria serving the last dish of the last service, bringing the era of El Bulli to an end: http://www.twitvid.com/WQMZS
Posted by A Gluten-Free Guide on August 1st, 2011
Brunch is not a meal that I like to spend $$$ on or rack up calories at, but in order to make the most of our short time in Chicago last week, I made a reservation for brunch at The Publican. Famous for its beer and pork, my focus was on the food leaving to others to opine on the brew.
We arrived on a Sunday afternoon and the place was humming. While that sort of chaos at a restaurant might give me pause, our waiter put me immediately at ease. He knew the menu well and helped me navigate the gluten-free options. I had to avoid the breakfast sausage, but the hanger steak and omelette were both A-OK. (Note: the mortadella sandwich is not gluten-free, but it was such a good photo of one of my friend's meal that I had to share it). I started with the bottomless Intelligentsia coffee as we examined the menu; it was one of the best cups of coffee I have had in recent memory.
Before the 'real food' arrived, our table shared two orders of the maple-glazed bacon. Yes, I am a tad obsessed with bacon, and this lived up to my high standards.
I ordered the hanger steak with cippolini onions and a cucumber salad. It was cooked perfectly and the sides were refreshing on that hot summer day.
Not content to sample just one or two items on the menu, we decided to share the creme fraiche omelette topped with caviar. This is one of those dishes I will remember for months and years to come. So decadent and delicious, it may have been enough to sway me towards future brunch outings.
The Publican
Address: 837 West Fulton Market, Chicago, IL 60607
Phone: 312-733-9555
It's just a few blocks away from Grant Achatz's Next Restaurant and The Aviary cocktail lounge.
Posted by A Gluten-Free Guide on July 27th, 2011
Fate continued to smile on us after our dinner at Next Restaurant, as Gareth and I went to The Aviary, the new cocktail bar from Grant Achatz and Nick Kokonas. Visiting Chicago just to experience their creative cocktails would not be a bad idea. Where else might you find an "ice chef?" Peychaud's bitters ice cubes are soft and crunchy in the Rhubarb, made with lemon balm, tonic, cocchi and gin.
A beautiful view of the kitchen at work unfolded before us in our first few minutes. They brought us two watermelon shooters as an amuse. My only prior experience with this delight was in photos so I was super excited to experience it in the flesh. Though it was a bit of a tease as there was a dash of soy sauce in the ingredients which put it off limits for me.
Gareth was there to rescue mine and insure that it was enjoyed by one immune to gluten. We spent time pouring over the menu unsure how we would make the seemingly impossible decision of actually deciding what to order. Then our server surprised us with a new shooter that they made especially for me without the soy sauce. The service that evening, at Next and The Aviary, was nonpareil. All our servers seemed as excited to be there as we were, which is especially amazing since we were on vacation and they were at work.
After the amuse, they found a space for us in the comfy lounge area. We were then finally forced to choose from the many options on the menu. We both opted for the "Tasting Menu" consisting of three different drinks – Gareth selected the Sorrell – made with raspberry and champagne, the Dark & Stormy – made with black seal rum and house-made ginger beer and served in a brown paper bag, and a Root Beer – made with vanilla, sassafrass and kirsch.  (aside: they also offer a much more extensive Chef's Tasting Menu if you reserve in advance)
I chose the Rhubarb (after seeing the beautiful ice on a neighboring table), the Bitter – made with amaro, bonal, apple brandy and cognac, served from a smoky glass, and the Cold Chocolate – made with Ecuadorian chocolate, fernet, bourbon and ice cream ice cubes – remember, they have an "ice chef!"
Making the most of our short time in Chicago, we then directed our attention to the a la carte menu. After witnessing the creative heating of a cocktail nearby, we had to order the Rooibos, which was made with lavender, almond, vanilla and gin. Our eyes always prowling other table's selections (a common happening at the Aviary according to Chef Craig Schoettler), we spotted the 2 in 1 – a carbonated negroni combined with a white lady and made with gin.
When we were invited down to The Office, the smaller bar downstairs, we couldn't believe our luck. When I read about the invitation-only speakeasy before vacation, it never even crossed my mind that I could be so fortunate. The drinks are all stirred or shaken, rather than some of the more wild presentations upstairs, with cocktail and food choices that are all unique from The Aviary's menu.
The magic of the evening continued with another incredible experience at the hands of Grant Achatz's team. Undeterred by our earlier consumption at Next, duty compelled us to explore the food offerings while we were at The Office. Carpe diem.
Three cocktails, six oysters, an ice cream sundae for two, foie gras with black truffles and creamed morels. Carpe diem indeed.
Only the 2 a.m. closing could get us out of there. The best description of the Office I've seen is on Time Out Chicago's site: "In every part of the experience – the exclusivity, the perfection, the nostalgia – lies the genius of the Office, where to spend lavish amounts of money on fleeting pleasures feels not like a sacrifice but rather a distinct privilege."
I hope to have the opportunity to return one day soon.
Address: The Aviary, N Morgan St & W Fulton Market
Chicago, IL 60607
Posted by A Gluten-Free Guide on July 25th, 2011
Sometimes the fates conspire to create a perfect evening. Sometimes you are the beneficiary of the fates. This is the story of the fates smiling on me. Planning a trip to Chicago a few months ago, the highlight seemed to be a dinner scheduled at Alinea – only the top restaurant in the U.S.! Of course, I also got tickets to a comedy show at Second City, made some other restaurant reservations and had plans to take a couple of architecture tours, but the salivary glands were insisting that Alinea would be the star. A mere three-day trip, with plans to fit as much deliciousness into the extended weekend as our time, stomachs and budgets would allow.
Alinea's noted Chef, Grant Achatz, recently opened a second restaurant, called "Next." Next revises its menu and theme every three months. The first theme was Paris, 1906-Escoffier at the Ritz. The tickets sold out quickly and they couldn't accommodate gluten-free diners, so I didn't give it much thought after first reading about it. Though I did enjoy living vicariously through the pictures various friends and web sites posted of the menu. What I didn't realize though was that the new Thai menu/theme for Next was gluten-free friendly and would launch the week of our Chicago trip. Ahh, the fates.
Three days before departure to Chicago, I read that tickets were going on sale for the new Tour of Thailand at Next Restaurant. (aside: tickets you ask? Yes. Check out this brilliant move by Grant Achatz and his business partner Nick Kokonas – they sell "seats" for dinner that includes tax and gratuity upfront, it eliminates a lot of the economic risks associated with running a restaurant – they have cash in hand, three months before some diners arrive) I was lucky enough to get tickets for a table for four on our first night in Chicago. My foodie travel friend, Gareth, and I would dine with my Mom and my Stepdad, Victor. I was on cloud nine, the food gods were smiling down upon us.
Now, on to the food the fates favored us with! (There was only one small item they couldn't make gluten-free and only one substitution.) There I was, eating at Next, and enjoying the same meal as the rest of the table, a rare treat! The fates were gluten-free that night!
The meal commenced with a tray of traditional Thai "street food," served on top of  a Thai newspaper and paired with a guava, mango, papaya juice. (aside: Next's Tour of Thailand iteration offers fruit juice pairings that are as creative and interesting as the food and truly highlight the cuisine)
My personal favorite was the roasted banana with fried garlic, pickled shallot and cilantro blooms:
Though the sheer joy of eating of a gluten-free steamed bun with beech mushroom and green curry can't be discounted.
Rounding out the first bites were: fermented sausage with peanut, galangal, grilled scallion; sweet shrimp with raw garlic, mint and bird chilis; and a prawn cake (the only thing I couldn't eat) with white pepper, coriander and lime zest.
After the street food, our table was transformed for the restaurant-style Thai experience.
The next course was a hot and sour broth with pork belly, tomato and kaffir lime, paired with a chrysanthemum, lemongrass and lychee juice. The juice brought out the spiciness of the soup. And pork belly? 'nuff said.
Not a single drop of the soup escaped our palates and then we were served rice and a set of traditional Thai "condiments" that we will use for the rest of the meal. Salted duck egg relish with green mango and white radish, a sauce made with chili, shallots and garlic, and a mixture of pickled fruits and vegetables with basil.
They left us alone to experience these flavors on their own before bringing the next course. While they are traditionally used as condiments, we savored them with just rice. Our servers brought two sets of these treats and replenished them throughout the rest of the meal.
Our first main course was wild catfish braised in caramel sauce with celery and coriander root. This was the dish I was least excited about when I saw it on the menu before dinner because I didn't think I liked catfish and I couldn't get my mind around caramel sauce on fish. Well, I soon discovered that catfish is delicious, at least in the hands of chefs Achatz and Beran. The caramel sauce wasn't at all cloying and was even more delightful with the carrot, ginger and orange juice pairing. At our table, we finished every piece and were clashing spoons in an effort to grab the last drops of the sauce.
Braised beef cheek with a curry of peanut, nutmeg, coconut and lemongrass, made my Mom nervous. She is decidedly uninterested in food, an unadventurous eater, and doesn't really understand my obsession. However, even she loved the rich final savory course. In fact, the meal overall might have converted her, though at a minimum she is more sympathetic to my food appreciation.
The hibiscus, mangosteen and thai pepper juice that accompanied the beef cheek made Gareth almost regret opting for the alcohol pairings. We all had a shooter of watermelon and lemongrass before moving to dessert.
Then a plate of coconuts arrived at our table. Huh?
It turned out to be a playful, creative and in the end functional presentation of a complex dessert. A magical mixture of coconut, corn, egg noodles, licorice and tapioca were in the bottom half of the shell. Then a serving of coconut sorbet was spooned into the top half of the shell. Our last juice pairing was a corn and pineapple juice.
The simple dessert that followed was half of a dragon fruit adorned with only a simple sweet rose water and served with an actual rose for us to sniff to enhance the flavor.
To close the meal, we were given a rooibos iced tea "to-go." The bag and straw facilitates easy consumption in Thailand where people need a way to drink their tea while riding scooters and motor bikes.
After dinner, we were given a fascinating tour of the kitchen. We were standing next to the expediter, the person in charge of making sure every table gets each course without waiting for too long.  We were able to see our table's ticket that documented when we received each course and noted when any of us got up from the table!  This sort of precision and attention to detail appealed especially to my math-teacher Mom.
Every person we interacted with at Next was an absolute delight. We so thoroughly enjoyed the entire experience, even my Mom asked if she could join us for another food adventure in the future!
The miracle of the evening though didn't end at Next. Gareth and I continued on to The Aviary, the new cocktail bar from Grant Achatz and Nick Kokonas. More to come…
Address: Next Restaurant, 953 W Fulton Market, Chicago, IL 60607
Posted by A Gluten-Free Guide on July 9th, 2011
I first heard about Taim Falafel when interviewing the lovely Tully about her (about to be launched at the time) gluten-free bakery. As much research as I do on gluten-free foods and eating, I hadn't realized that such a gluten-free haven existed. Taim offers three types of gluten-free falafel daily and perhaps the most delicious gluten-free hummus that will ever cross your lips. (Taim is the Hebrew word for delicious)
Now add to the joy of the gluten-free falafel discovery, the excitement of hearing about a Taim mobile truck. Now even the gluten-free can participate in the food truck mania! Lucky for me, Taim mobile is near my office at lunch at least 2 times per week. Now if only the lines weren't so long…..
Taim
Address: 222 Waverly Place, NY, NY 10014
Phone: 212-691-6101
Taim Mobile: http://www.taimmobile.com/ but confirm location on twitter: http://twitter.com/#!/TaimMobile
Posted by A Gluten-Free Guide on July 9th, 2011
After a few tough months, and a much needed blog break, I'm back to blogging. I hope you all didn't forget me. Much deliciousness to come.